The latest from Traxxas:
Saturday recap: Rick Huseman was Traxxas' big winner on Saturday, with screaming run in Pro 4X4 for his fourth TORC series win in five starts.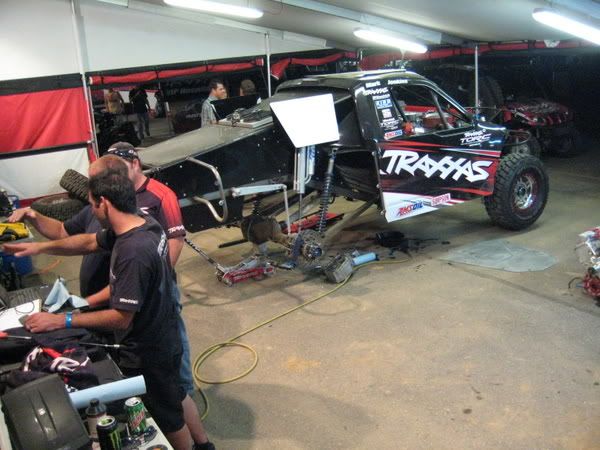 Mark Jenkins was fast in Pro 2WD and was moving up from the middle of the field, but bad luck ended his day when his no. 25 machine caught a rut and redirected his truck directly into the wall in turn 2. The crash completely obliterated the right front corner of the truck, but Mark wasn't hurt (you can bet he's sore this morning, though). Here, the team prepares the backup truck for today's racing.
The racing gremlins also struck Mike Jenkins in Pro 4X4 and Jeff Kincaid in Pro Light. A radiator fan failure caused Mike's no. 47 Traxxas truck to overheat in the first half of the race, and a blown power steering line took Jeff out of the Pro Light running. Before his steering checked out, he was leading with a wide gap on the field, and you could just see how much faster his Traxxas Toyota Tacoma was on the track–just straight haulin'. Jeff stayed on the track (but essentially out of the race) to avoid a DNF, but finally had to pull it off the track.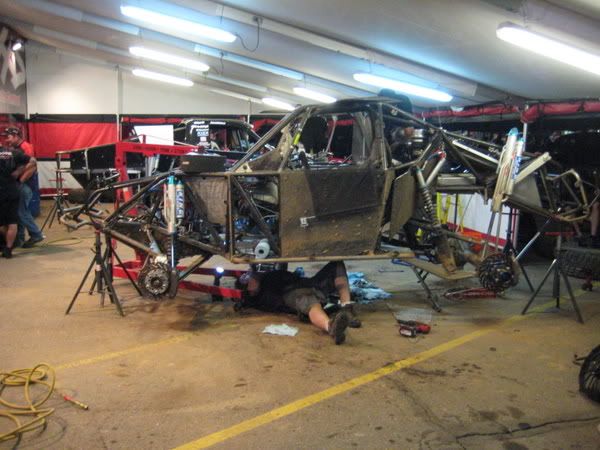 The Traxxas team spun wrenches into the night to replace the motor in the no. 47 Pro 4X4. Today should be action-packed, as many racers suffered mechanical issues yesterday and will be packing a full weekend's worth of intensity into today's races.
Each chunk of rubber represents a cut made by hand in a BFGoodrich Mud Terrain TA tire. As with all forms of motorsports, getting the tires right is a huge factor. Traxxas is happy to have the support of BFG, they've got the best shoes in short-course racing.
Night falls on Crandon International Raceway. The campgrounds are full of RVs and sunburned fans, and the party is just beginning.
Looks like fun. The Crandon race fans make racing a family affair and spend the entire weekend at the track.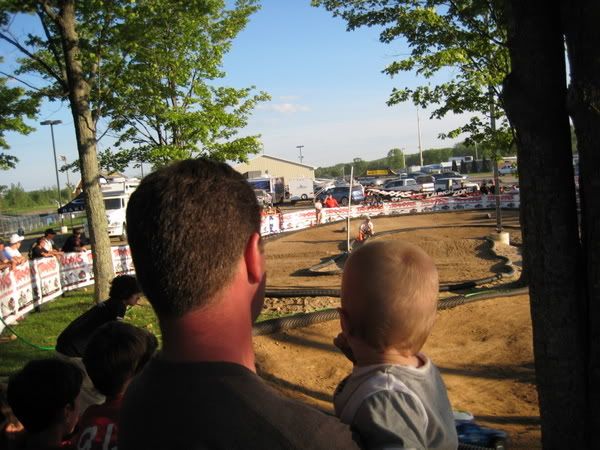 The TORC R/C Challenge saw some great racing last night with Slash Spec, Slash Open, and Slayer classes on the Crandon-replica racetrack.
Matt Sunderlage fires up his Slayer for the A-Main. EZ-Start all the way!
Sarah Ernst's Slayer, ready for a warmup lap.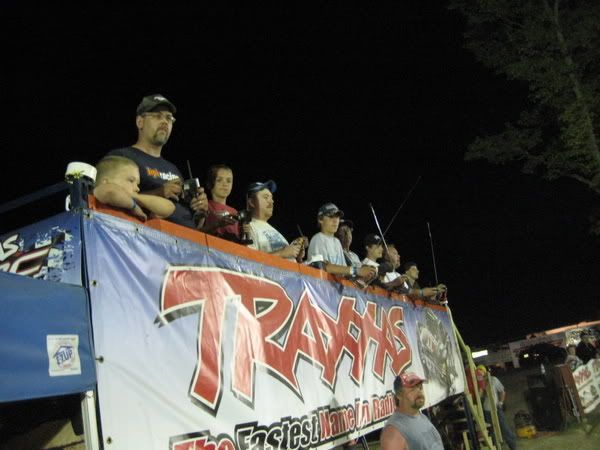 The Slash Spec A-Main drivers, ready for the tone.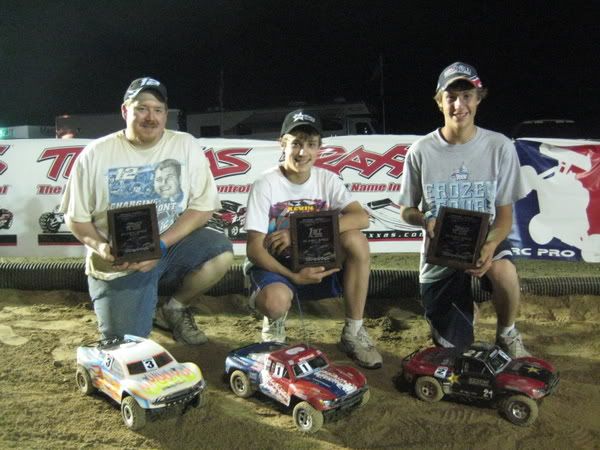 Slash Spec winners, from left to right: Dylan Hockin (2nd), Tanner Gould (winner), and Blaine Gould (3rd).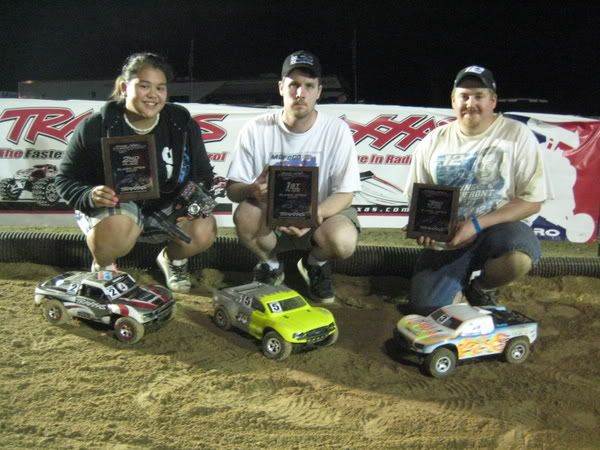 Slash Open winners, from left to right: Sarah Ernst (2nd), Matt Sunderlage (winner), and Dylan Hockin (3rd).
Slayer winners, from left to right: Matt Sunderlage (2nd), Sarah Ernst (winner), and Jason Gee (3rd).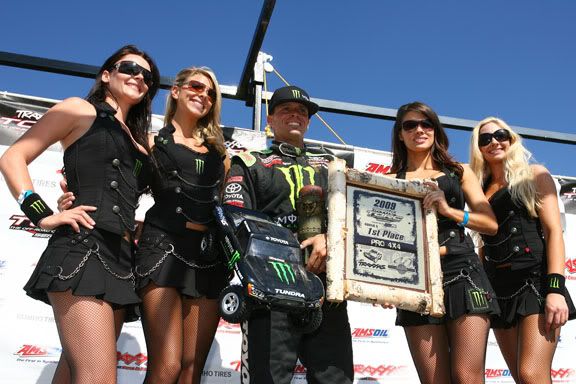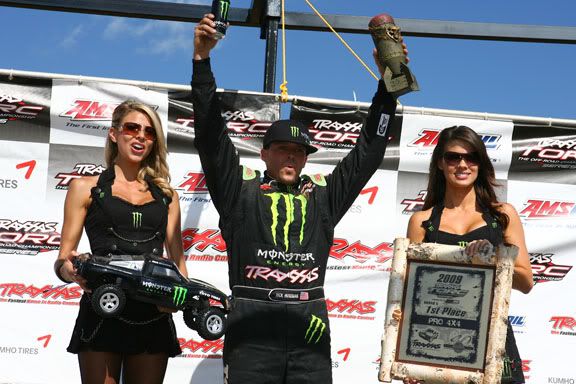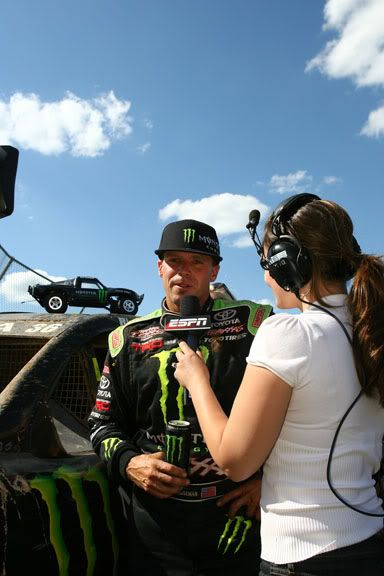 These are shots from yesterday's podium, but he's doing the same thing right now! This race is going to be awesome on TV, LOTS of action. Details later, gotta go watch Pro 2WD…