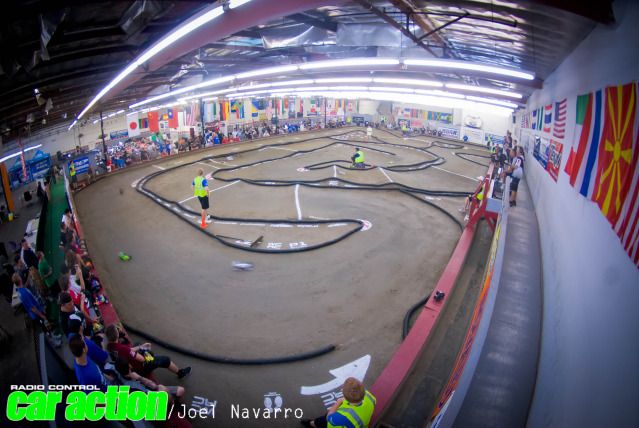 .
Super clean driving, while at the same time squeezing out fast lap times is what wins you World and National Championships; all skills that Assocaited's Ryan Cavalieri has. While making it look effortless, Cavalieri did what only he, and Brian "Dirtinator" Kinwald have been able to do at a Nationals event; and that was to claim all three Modified classes titles (2wd Buggy, 4wd Buggy and truck). Ryan did a good job of grabbing the hole shot every time and then distancing himself from the pack to let them fight it out for the remaining podium spots. Watch for yourself in the race video…this is RC racing at the highest level! – Joel Navarro
.
4wd Modified Buggy A1 & A2 Mains
.
Truck  Modified A1 & A2 Mains
.
I had technical difficulties for the A1 of the 2wd Buggy Modified, but it was pretty much the same as the A2 video here. Cavalieri grabbed the hole shot and walked away with the win.
2wd Modified Buggy A2 Main
.
Winner's interview with Associated's Ryan Cavalieri